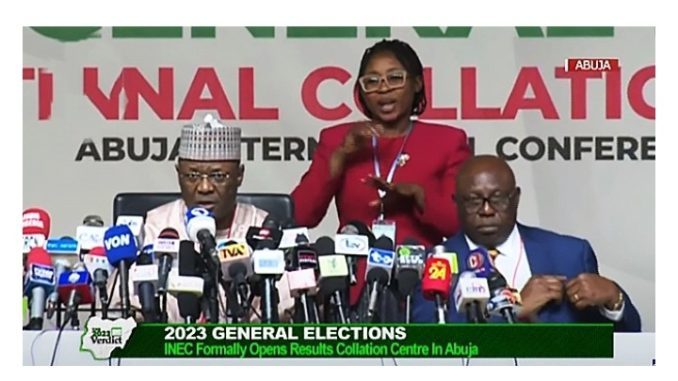 The Independent National Electoral Commission (INEC) has moved the collation of results for the 2023 presidential election by some hours.
The collation of results from the state started on Sunday at the International Conference Centre (ICC) in Abuja.
Monday's collation had ended a few minutes past 10 pm.
Mahmood Yakubu, INEC National Chairman, had adjourned the collation to 3:30pm on Tuesday to enable the state collation officers for the presidential election (SCOPs) in the remaining states.
But addressing newsmen on Tuesday, Festus Okoye, INEC National Commissioner, explained that though results from five states were available, the commission expects at least 10 more states to join the day's collation.
Gistcore media reports that results have been released for about 13 states with the top parties sharing the wins.