A lady who called off her engagement after a video of their romantic proposal went viral has opened up why she did so.
The lady who is known as Favour Fama revealed to netizens during a live session that after the engagement, she had discovered that her boyfriend Zaggy Presh was impotent.
Advertisement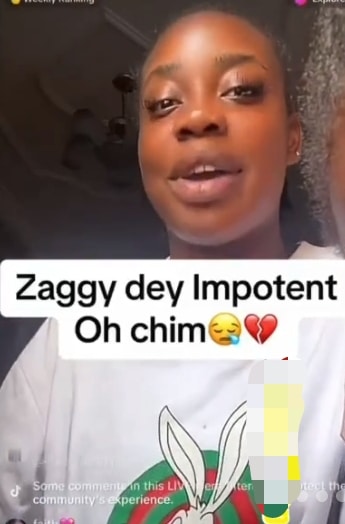 Favour Fama also claimed that Zaggy Presh and his family are threatening her life and if anything should happen to her, they should be held responsible.
She noted that she's no longer in a relationship with the guy and is searching for a new man.
Advertisement
Watch the video…
Reactions have trailed the video …
bettyphilips_ commented: "There are things you just don't say online. Respect each other's privacy."
Advertisement
kween_tiwalope said: "I'm single I can't relate 😂😂 the single people community don dey increase"
sashatobzz remarked: "Ah impotent ke .. but u collect ring 💍! It's well ooo"
Advertisement
woleadebayo wrote: "you did not further your education by writing jamb because of man,una get parents at all?omoale ni eee."
READ ALSO:
Advertisement