A female POS attendant cries uncontrollably after a customer who withdrew N500 allegedly stole her phone while she was busy.
It was business as usual, until she came across this desperate man.
Advertisement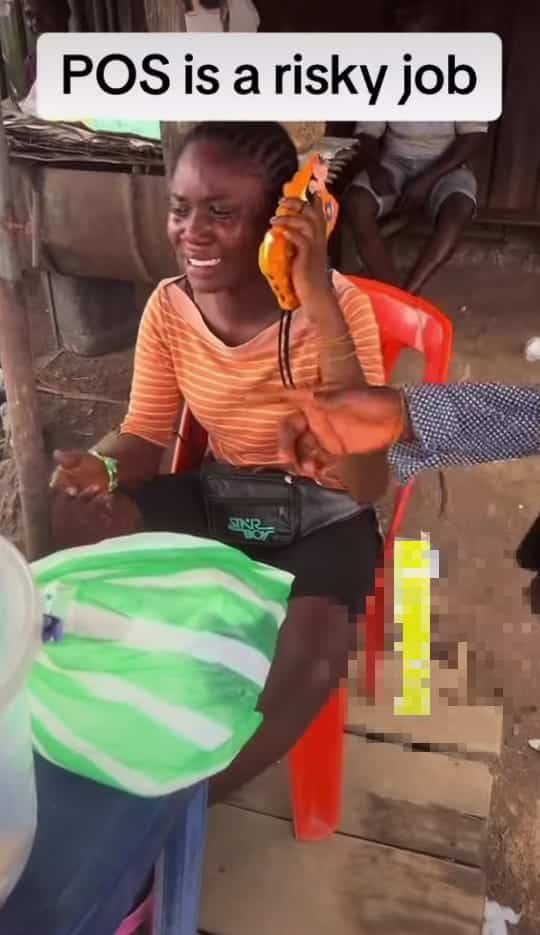 She shares how she was tricked by the strange man who kept playing around her table with a handkerchief.
The attendant narrated the man's attempt to distract her with a handkerchief as she was counting her money.
Advertisement
She said she kept her android phone on the table to pin down the money she has counted, while the customer kept hovering around the table with his handkerchief.
She had observed his movements with the table, and was cautious of her mobile device.
Advertisement
Some few minutes after the man left the scene, she received the shocker, as her phone is nowhere to be found.
The heartbroken lady bursts into tears whaling when she tried dialling her missing phone, to learn that it was switched off.
Advertisement
Watch the video below:
Advertisement